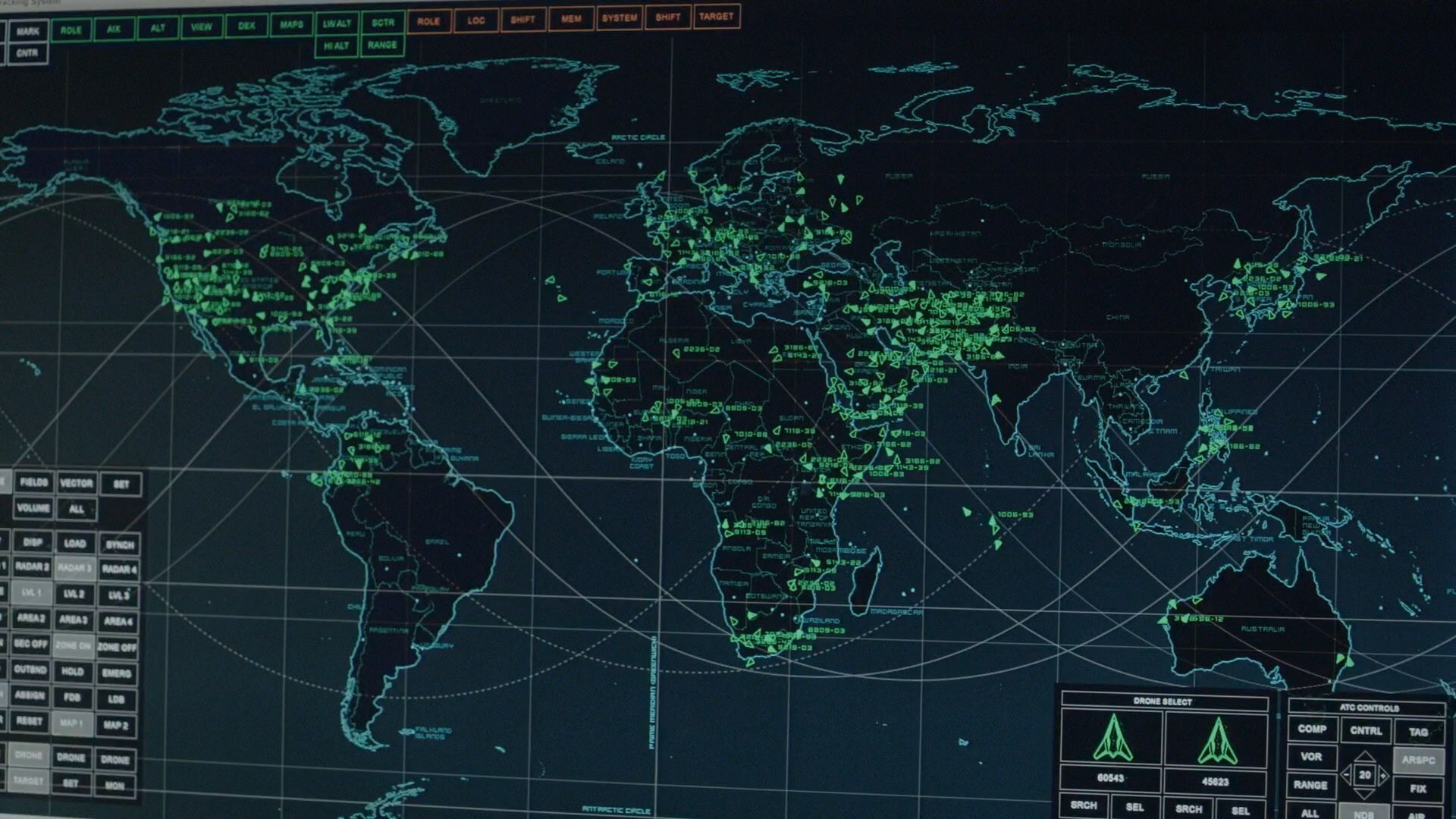 Missiles Fly Over the East China Sea
 Chinese People's Liberation Army Navy ships exchanged antiship missile fire with the Japanese Kaga task force off the coast of Fuke-jima in the early hours of Wednesday morning.  It is unclear whether or not the Chinese ships had actually passed into Japanese waters, though Beijing denies any such incursion.  Japanese Navy spokesman Rear Admiral Hideo Hayashi insisted that the Chinese ships entered the Kaga task force's exclusion zone, the fifth such incursion within the last three months, though he did not deny that the Japanese ships fired first.
The Chinese deny that any major damage was done, claiming that their point-defenses shot down all incoming missiles.  However, sources claim that the frigate Yiyang was observed listing seriously and possibly burning.
Violence Spreads to Palawan
 The battle over the Spratly Islands has spread to the Philippine Island of Palawan.  While the PLAN remains offshore, Filipino authorities are insisting that the increasingly effective paramilitaries operating on Palawan are in fact Chinese proxies.  Senator Joniel Bautista has even accused the People's Republic of China of smuggling PLA commandos onto the island.  Paramilitaries have seized control of Puerto Princesca International Airport, and a combined force of Filipino and Vietnamese troops have been attempting to regain control of the airport for the last three days.  The death toll continues to rise.
Korean Unification Talks Continue to Stagnate
Representatives from the ROK and the DPRK met again on Tuesday, only to go into recess for the fourth time without progress.  While the official statements from both governments insist that talks are continuing, there have been no changes in the last six months.  Sources say that Pyongyang is under increasing pressure from the People's Republic of China to remain in Beijing's orbit, and that any unification that does not include a close partnership with China will have serious consequences.  Meanwhile, increasing Japanese navy patrols near the Korean coast have Seoul worried about taking sides between the increasingly hostile Asian powers.
Day Four of Coup in Kiev
As the fourth day of the pro-Russian takeover of the government in Kiev comes to an end, the level of violence is still strikingly low.  More Russian armored columns have advanced out of the annexed Donetsk region, taking up security positions around the capitol city.  More have pushed toward the west, ostensibly to bolster Ukrainian border control points with Romania and Poland.  While Ukrainian Patriotic Union holdouts still hold Odessa, Vinnitsya, and Lviv, they appear to be simply holding their positions.  It is believed that the attempted capture of Ukraine Alone politician Kyrylo Stasiuk by European Defense Council special forces in Kharkiv last month contributed to the turn in public sentiment toward Russia.  The EDC troops are estimated to have killed nearly a hundred people in their botched attempt to escape after Stasiuk's security and Kharkiv police cornered them in the Kharkiv Palace Premier Hotel.
More Russian Forces Observed on Estonian Border
The Estonian Defense Forces remain on high alert, as more units of the 138th Guards Motor Rifle Brigade and the 268th Guards Artillery Brigade began conducting maneuvers around Volosovo, less than 45 miles from the border.  While Russian authorities insist that the maneuvers are simply scheduled training, recent Russian moves in Ukraine and Abkhazia have made the Estonians and Latvians increasingly nervous.  Estonian Prime Minister Evelin Ainsalu has repeatedly requested support from both the United States and the European Defense Council.
Russia Issues New Protest Over US Deployments to Poland
Russian Ambassador Evgeniy Suvorin repeated the Kremlin's protests about US military deployments to Poland when he met with Secretary of State Gordon today.  "Given the tensions that exist in Eastern Europe at this time, placing additional NATO troops in a country that has grown increasingly hostile to Russia cannot be seen as anything but adding fuel to the fires of instability in a Europe that is already suffering."  In the press conference afterward, Suvorin refused to answer questions about Russian moves in Ukraine.
Night Clashes Across Saudi Border as Violence Increases in Anbar
Artillery fire thundered over the Iraq-Saudi Arabia border last night, while Iranian Azarakhsh ground-attack aircraft bombed Saudi positions near King Khalid Military City.  Unconfirmed reports suggest ground incursions near Rafha, and Saudi attacks north into Kuwait.  Meanwhile, a new rash of bombings across Ramadi, Fallujah, and Baghdad targeted Iraqi Security Forces and Shi'a civilians.
Turkish Forces Consolidate Gains in Iraqi Kurdistan
Kurdish Peshmerga attacks on Turkish positions near Zakho were beaten back yesterday, while fighting in Duhok continued, with Turkish forces having secured approximately half the city so far.  Turkish forces are pushing out of Soran, as well, though Peshmerga forces have successfully ambushed a column making its way through the Ali Bag Canyon.  There are unconfirmed reports of hundreds of civilians being slaughtered in Soran, in retaliation for Peshmerga attacks on Turkish headquarters in the area.  KRG officials have asked for assistance from the United States, but there are reports that they have approached the Islamic Republic of Iran for help, as well.
French and Belgian Crackdown
European Defense Council Security Forces continued their roundup of far-right groups following the burning of three South Asian enclaves outside of Paris, and one in Brussels.  Some commentators have remarked that the EDCSF are not discriminating between traditionalist groups and true extremists, but the EDC denies it, insisting that there is no longer any room in Europe for nationalist violence.  When questioned about the connection between the burning of the enclaves and the rash of bombings and truck attacks across Brussels, Antwerp, Reims, Metz, and Paris the week before, EDC spokesperson Clara Hausler refused to answer and ended the press conference.
Senator Billings Killed in Bombing
In the third such killing in the last six months, Senator Tyrone Billings of Michigan was killed by a VBIED outside his Ann Arbor home last night.  This comes after three months of threats, following Billings' vote against S.8853, the "Hate Speech" law that would bring the US into line with European Union standards.  Most of Senator Billings' security was killed in the blast.  Police have no leads.
Shots Exchanged in Slovakia
American peacekeepers exchanged fire with European Defense Council troops in the Slovak town of Slovenský Grob, early yesterday.  While the Pentagon insists that the brief firefight between US Marines and a Swedish contingent of the EDCAF was a case of mistaken identity, the EDC has issued official protests and demanded the US ground commander be harshly disciplined.  Reports that the Marines were attempting to intervene in what some have described as a "massacre in progress" have been dismissed by all official spokespeople.  However, what appears to be photo evidence has already leaked to the internet, purporting to be images of Swedish troops watching as militia rounds up Slovak civilians and lines them up against walls, with other dead bodies in the background.  The Pentagon has refused to comment, while EDC spokesperson Raymond Thibault has denounced the photos as blatant forgeries.  Pentagon reporters confirm that the Marine unit has been recalled from Slovakia, and is currently in Germany, in transit back to the United States.
(Continued in Escalation Chapter 1)