While Concrete Jungle is, in a way, much more of a covert operation than many of the Blackhearts' past missions, there's still a pretty wide variety of guns in use. Concrete Jungle goes down in the Czech Republic (or Czechia), and so there are a few more options available than in some other places.
Erika Dalca, as the CEO of Ciela International, can afford some pretty high-end security. Her detail in the beginning are all armed with HK VP-9s in 9mm.
Those are the weapons on their persons, of course. In the vehicles, they all have short-barreled HK 416s, the piston-driven Heckler & Koch version of the M4.
Since Dalca and her security have thought ahead, they have overwatch, one member of whom is armed with a GM6 Lynx .50 caliber, bullpup anti-materiel rifle.
When the Blackhearts first get on the ground, the first weapons they get their hands on are FN FNX-9s.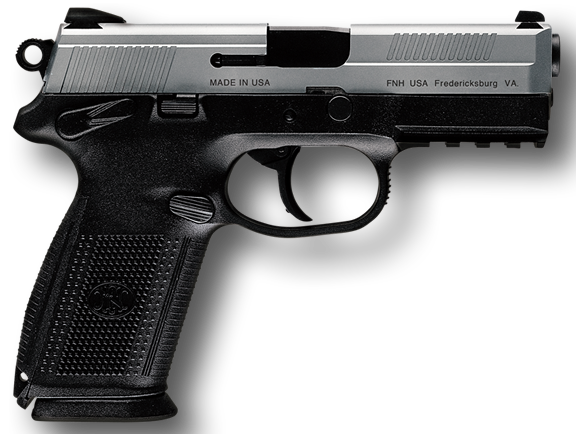 A few more of Dalca's security are also equipped with B&T MP-9s for more discreet work.
Of course, as it becomes more evident that they're not just up against well-armed Russian mobsters, they need a bit more firepower. That's where the CZ 805 Bren A2s come in, Czech-designed and produced 5.56 rifles.
The Russian mobsters are pretty well equipped, themselves, mostly using Czech vz.58s, though with a few AKs as well.
There are also a few Skorpion machine pistols floating around.
At least one of the Russian gangsters carries a 9mm Mini-Uzi. (Not to be confused with the Micro-Uzi.)
As well as at least one Laugo Alien in 9mm.
It's not all steel and polymer. Artyom Garin, the Russian mob boss who really kicks things off, favors an over-under shotgun.
The Mafiya's mysterious partners tend to be equipped with a bit more sophistication, once again mostly with HK. The rifles are HK 416s.
While their pistols are HK USPs.
There may be a few ones and twos of different guns that show up in the book that haven't been mentioned here. Keep your eye out.
Concrete Jungle comes out on Kindle and Paperback November 22.
The Guns of Concrete Jungle